Weer 'n geweldig boek van Robert Harris. Al zijn boeken zijn aanraders. Vol heerlijke details, personages en ook nog spannend. Ook dit boek weer. Een paus sterft en we krijgen een inkijkje in de stemming van de nieuwe paus, een conclaaf. Met een mooie twist aan het eind.
Harris stopt zijn boeken zo vol details en feitjes, ik vind dat heerlijk. Misschien is het voor sommige lezers iets teveel, maar ik kan er geen genoeg van krijgen. Maar dat kon ik bijvoorbeeld ook niet van de eindeloze gespreken in "De naam van de roos" over de humor van Jezus Christus en of die ooit gelachen had.
Hopelijk gaat de schrijver nog een tijdje door met zijn boeken over het Romeinse Rijk, nu of vroeger. De Cicero reeks, Pompeii (gelezen in 2014), dit boek. Bevalt mij prima.
Hier een echte review
De paus is dood. De deuren van de Sixtijnse Kapel sluiten en volgens de eeuwenoude traditie zullen honderdzeventien kardinalen hun stem moeten uitbrengen in de geheimzinnigste verkiezing ter wereld. De kardinalen zijn allen zeer vrome mannen. Maar ze zijn ook ambitieus en elkaars rivalen. In de volgende tweeënzeventig uur zal een van hen de machtigste spirituele leider op aarde worden.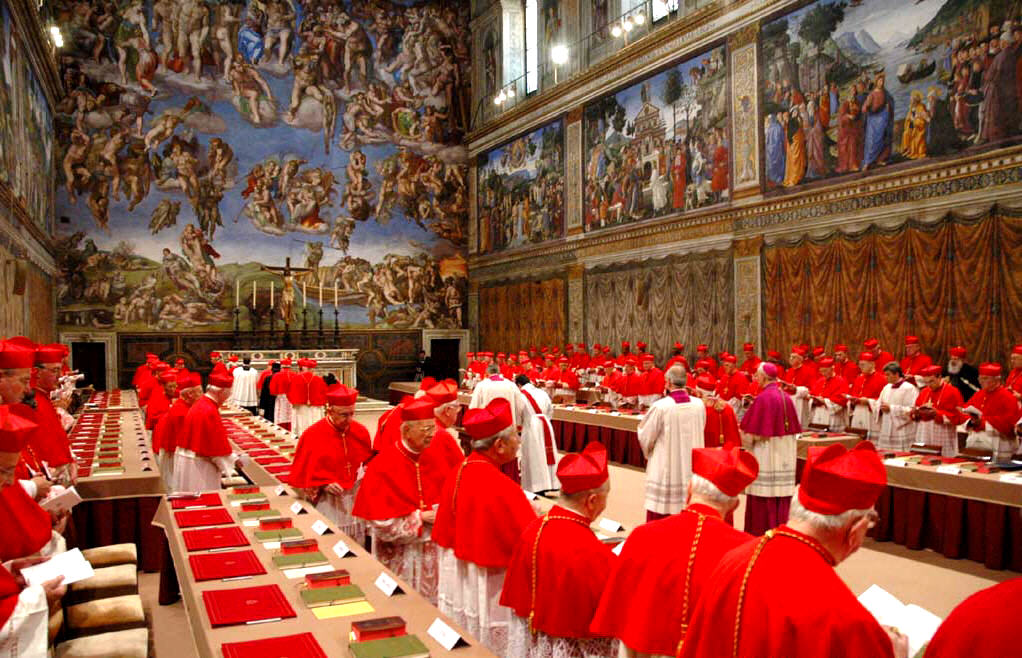 Je kunt mij vinden op Goodreads.