Van deze auteur ga ik meer lezen. En het zou mijn niet verbazen als we van zijn boeken films gaan zien. Op goodreads stond dat dit niet zijn beste boek was, maar de samenvatting vond ik boeiend, dus deze eerst gelezen. Het is een verhaal waarin bestaande tech een paar jaar is doorgetrokken. En dat kan een leuk en interessante verhaal opleveren. In dit geval was het verhaal gewoon een tikje middelmatig. Ik gaf 'm 3/5 sterren, en dat is toch redelijk, geen slecht boek.
Volgende op de te lezen lijst is Daemon of Influx.
In 2045 Kenneth Durand leads Interpol's most effective team against genetic crime, hunting down black market labs that perform 'vanity edits' on human embryos for a price. But as he gets closer to identifying who is behind these augmented embryos, his enemies start tracking him, too, until he ends up being dosed with a radical change agent and genetically transformed into someone else: the very man responsible for the crime. Now he must restore his original DNA before he is captured by his colleagues who won't possibly believe he is who he claims.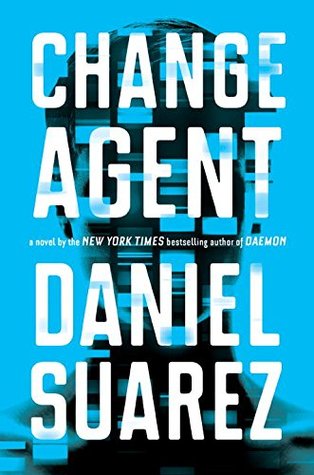 Kopfoto komt van een medium post van Suarez zelf.