Deel 1 uitgelezen van deze trilogie. Dik boek. Het verhaal van de kolonisatie van Mars verteld door een veelheid van karakters.
Dit is harde scifi, maar niet in de klassieke zin zoals ik het ken, met veel "harde" wetenschap. De focus hier ligt vooral op de beschrijving van maatschappij die ontstaat op Mars. En die is geloofwaardig. Ook veel beschrijvingen van de veranderende planeet, die op mij aardig echt overkomen.
Het conflict tussen de groep die de oorspronkelijke ecologie wil aanpassen en de groep die de planeet wil behouden in zijn oorspronkelijke staat komt een beetje gezocht over. Als je een planeet niet wil veranderen moet je vooral niet naar die planeet gaan lijkt mij.
Het verhaal is een tikje te lang soms, maar ik kon toch mijn aandacht erbij houden.
Fijn boek, met plezier uitgelezen. Deel 2 en 3 laat ik nog wel even liggen.
Volgende op mijn leeslijst:
Luna: New Moon - Ian McDonald
A Little Life: A Novel - Hanya Yanagihara
The Wise Man's Fear: The Kingkiller Chronicle: Book 2 - Patrick Rothfuss
The First Fifteen Lives of Harry August - Claire North
"On a mission to provide Mars with an Earth-like atmosphere, John Boone, Maya Toitovna, Frank Chalmers, and Arkady Bogdanov meet stiff resistance from those who will fight to the death to prevent Mars from being changed."
Geen cover haalt het bij het echte ding, dus hier een fijn plaatje van Mars.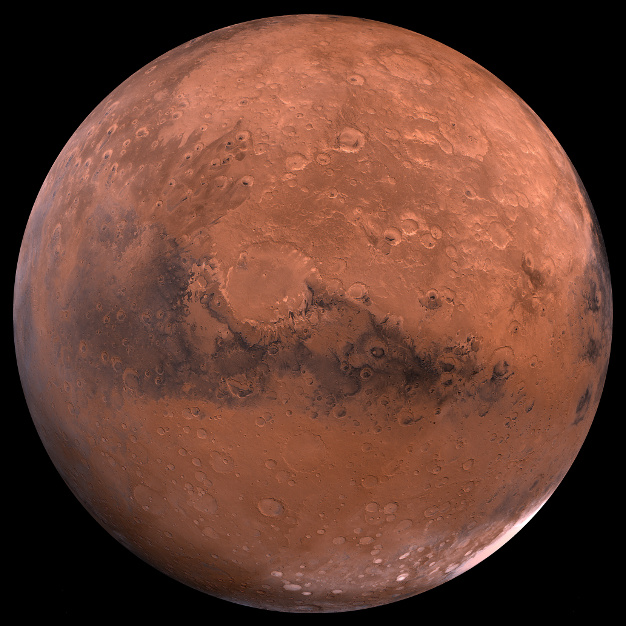 (ja, url is kapot, foutje)
Ik ben ook te vinden op Goodreads