Een klassieke King. Geschreven met zijn zoon.
Er waart een ziekte door de wereld (The Stand) die maakt dat alle vrouwen in slaap vallen. De -soort van- antagonist is een magische persoon in een gevangenis (The Green Mile). Het grootste gedeelte van het verhaal speelt zich af in een gesloten omgeving (Under The Dome), een gevangenis.
De horror sluipt heerlijk op z'n King's heel gewoontjes het verhaal in, maar er zitten in dit boek ook dingen mij uit het verhaal trokken (een tijger, slang, vos, magische boom, stop..).
En er zit ook iets van gender politics in, lijkt het wel. Heel schematisch, mannen dom en slecht, vrouwen slim en slachtoffer, maar toch.
Ergens las ik dat het oorspronkelijk een idee voor een serie was. Slecht idee, want dit boek nodigd uit tot zo'n eindeloos uitgerekte serie als "Under the Dome", niet te harden. Van die laatste vond ik het boek ook niet best (3 sterren op Goodreads, maar eerder 2.6).
Ik heb 'm 3 sterren (3.3) gegeven op Goodreads. Niet het beste dat ik las van King, wel vermakelijk.
Meer -en vooral betere- recensies hier en hier.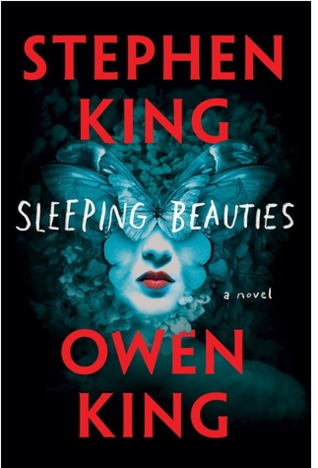 Over de hele wereld gebeurt er iets vreemds als vrouwen in slaap vallen; ze worden langzaam omhuld met een coconachtig weefsel - en ze worden niet meer wakker. Maar als het weefsel dat hun lichaam omhult wordt aangeraakt of aangetast, worden de vrouwen agressief en enorm gewelddadig.
In het Amerikaanse stadje Dooling verspreidt het virus zich vanuit de vrouwengevangenis en gaat het over op alle gevangenen, met uitzondering van één. Er doen al snel verhalen de ronde over deze Evie: is ze een medische rariteit of het kwaad dat het virus veroorzaakt?
Dit jaar probeer ik 22 boeken te lezen. Dit is boek nummer 20. Ik ben ook te vinden op Goodreads