Tweede boek op rij met de maan als locatie. Niets mis mee, prima reden weer wat mooie maanfoto's te posten ter illustratie van dit stukje.
Andy Weir had een droomdebuut met "The Martian". Razend spannend boek, veel verkocht en ook (degelijk) verfilmd een groot succes. The Martian was "Half Life" op Mars, een engineer blijft per ongeluk achter na een missie en moet 2 jaar zien te overleven tot redding komt. De problemen die dat geeft en de oplossing die de hoofdpersoon zoekt zijn een groot deel van de lol van dat boek.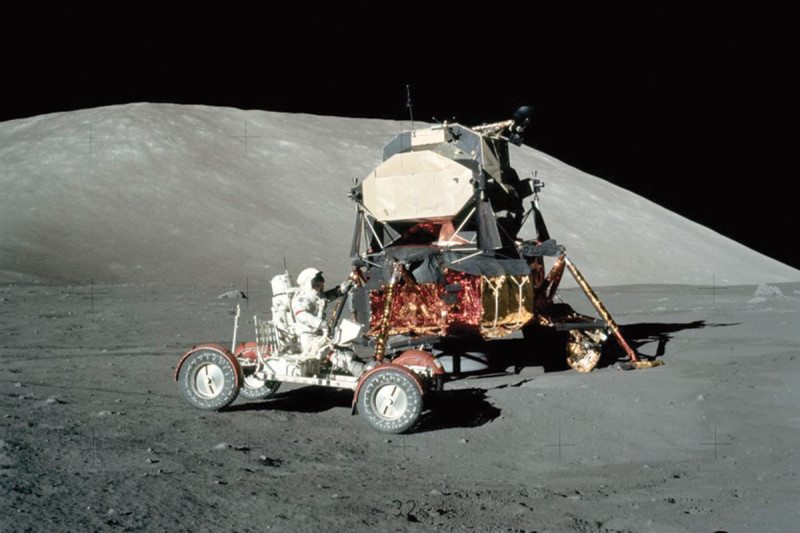 Lastig dat succes te overtreffen met een opvolger en dat is dus ook niet gelukt.
Eerst maar het zuur. Het boek heeft alle elementen die het marsboek zo'n succes maken. Dikke problemen en een slimme hoofpersoon (weer type engineer) die daar oplossing voor moet vinden.
Alleen waar dit gegeven in het Marsboek eenvoudig en geloofwaardig was (alleen achtergebleven op Mars) is dat hier een beetje gezocht. De aanleiding is vooral dat de hoofdpersoon veel geld wil verdienen, en dat is gewoon stukken minder overtuigend.
Desondanks een vermakelijk boek. Verhaal leest vlot, schrijfstijl is niet lastig. En de mini lezingen over de op te lossen problemen zijn gewoon leuk. Drie sterren op Goodreads.
Terzijde: ik zou er voor zijn als Goodreads het sterrensysteem zou inruilen voor een duimpje zoal als Netflix. Je krijgt dan denk ik toch een meer eerlijke waardering. Details moet je maar in reviews zoeken. En misschien moet er iets aparts komen voor "favoriete" boeken, voor op je profiel.
Jasmine Bashara, roepnaam Jazz, droomt van grote rijkdom en een beter leven op Aarde. Jazz is namelijk een van de handvol kolonisten die in Artemis woont, de eerste en enige stad op de maan.
Het leven op Artemis is zwaar als je geen rijke toerist of excentrieke miljardair bent, en Jazz is verre van een van beide.
Als een kans zich voordoet om eindelijk het leven te leiden waar ze al haar hele leven van droomt, peinst ze er niet over om neet te zeggen, zelfs al weet ze dat er een addertje onder het gras zit.
Dit jaar wil ik 22 boeken te lezen. Dit is boek nummer 22. Hoera :) Ik ben te vinden op Goodreads