Semiosis - Sue burke
Bijzonder first contact verhaal. Meestal voelt ET in sciencefiction als een mens in een rubber pak, met een paar gekke eigenschappen uitvergroot. Denk Star Trek / Star Wars. Hier is ET een intelligente plant met zelfbewustzijn. En humor.
"I am glad I grew the humor root. I can endure unpleasant situations better."
Net als in een van de verhalen in de bundel "Across then Event Horizon" vraag je je regelmatig af wie nu wie precies dient. Soms met grappige insteek, de plant kijkt aanvankelijk neer op dierlijke levensvormen, die het vooral ziet als voedsel, en die te kort leven om intelligent te kunnen zijn.
Het is een generatieverhaal, je volgt niet een persoon, maar verschillende karakters die omgaan met de plant (die generaties meegaat). Dat werkt soms wel, soms niet. Er is een vervolg, ga ik zeker lezen.
The Invincible - Stanisław Lem
Nog een first contact verhaal, een klassieker, dit boek is uitgegeven in 1964. Toch is het boek nog prima leesbaar. En met zo'n mooie klassieke SF voorkant.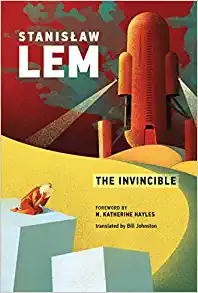 Lem is auteur van "Solaris", een keer verfilmd met George Cloony.
Dit is een verhaal over de zoektocht naar een vermist ruimteschip. Tijdens de zoektocht ontdekt het reddingsteam eeuwenoude gebouwen en een mechanische levensvorm, mogelijk overlevenden van de verdwenen beschaving. Hier is het écht onmogelijk te communiceren, en het boek gaat vooral hoe de crew daar reageert.

Nadat je een boek als gelezen markeert krijg je van Goodreads suggesties voor een volgende titel. Deze auteur is Pools, kennelijk werkt dat sterk mee in het algoritme voor aanbevelingen. Volgende titel op de lijst is Пикник на обочине oftewel "Roadside Picnic" van Arkady Strugatsky. Een nieuwe regio voor mij, leuk!
Grip - Rick Pastoor
Dan een non-fictie boek. Over je projecten en werk beter organiseren. Het eerste deel van het boek is praktisch. Over het beheren van je agenda. Zorgen dat je niet overloopt. Veel is voor mij wel bekend. Voor projecten en taken gebruik ik Todoist en ik plan alles in mijn kalender app. Een goeie tip vond ik de weekreview. Een moment aan het eind van je week om te reflecteren en vooruit te kijken. Wat staat nog open, zijn er nog open eindjes, wat wil je oppakken. En je prioriteiten te bepalen voor de komende week. Geeft weer iets meer rust. En tijd reserveren om vergaderingen te te bereiden. Open deur, nooit aan gedacht.
Aanrader.
Friuli Food and Wine
Verder heb ik nog een prachtig geïllustreerd boek gekocht over Friuli, de streek waar ons familiehuisje staat. Vol met puike recepten (Frico!) en wijntips.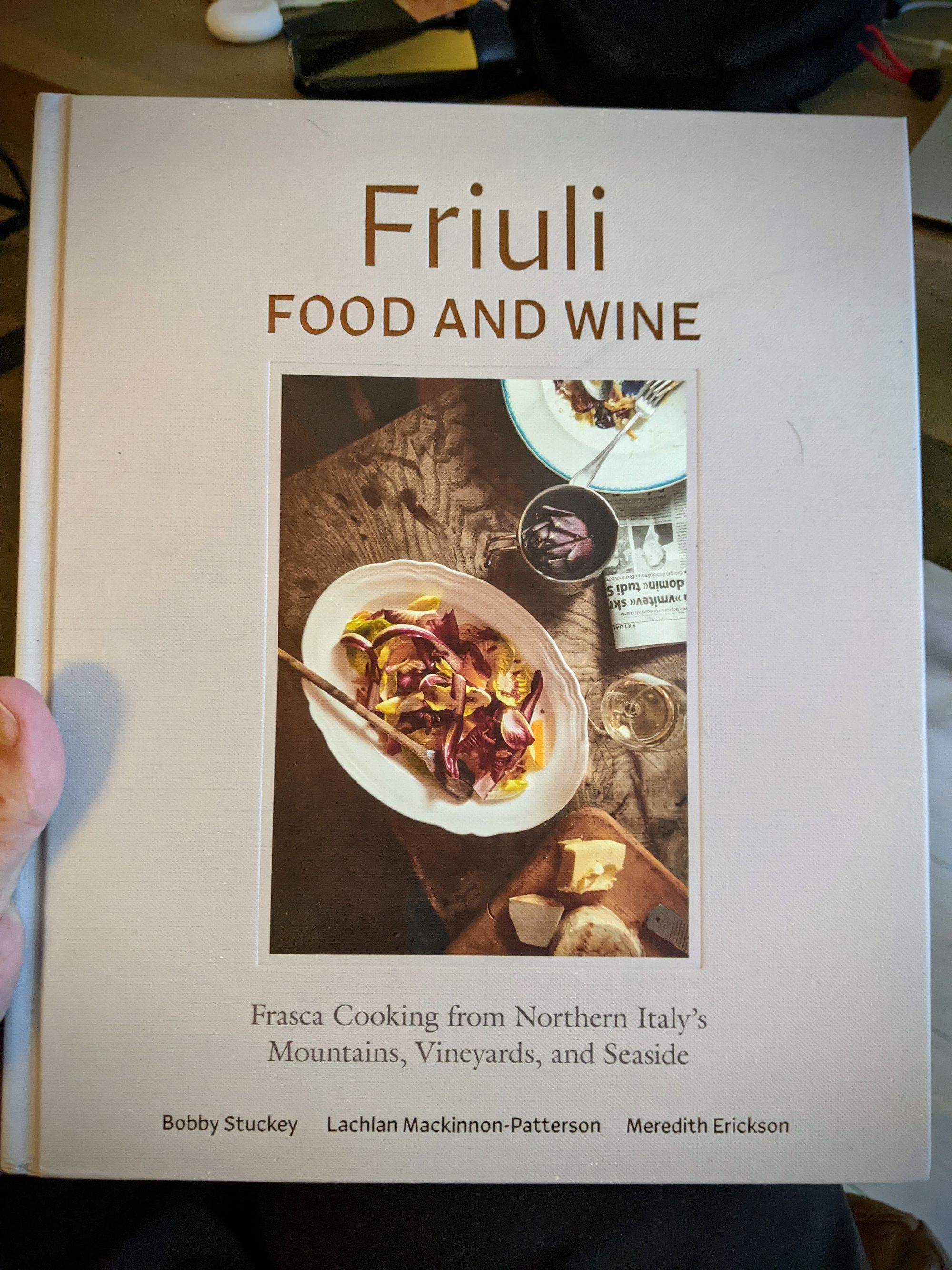 Foto in de header is van Roel Wijnants.