Mijn Kindle was nog niet stuk (en is naar Pauline gegaan), maar toch heb ik een nieuwe e-reader gekocht. Een Nova 3 van Boox. Een cadeautje voor mijzelf.
Het is een e-reader
Maar je kunt er ook notities op maken. En dat werkt erg goed.
Het is "onder de motorkap" een Android tablet, met wat aanpassingen kun ook je Kindle boeken blijven lezen met de app. Of andere apps (heb ook wat aankopen en vooral uploads) in Play Books.
Grootste nadeel van de Kindle is de lock-in. Vrijwel alle boeken die je koopt op Amazon hebben DRM, en je kunt ze meestal alleen op je Kindle lezen. Ik was een goeie ochtend bezig al mijn boeken DRM vrij te maken. Zodat ik al mijn boeken op deze tablet in de standaard lezer kan lezen. DRM verwijderen is gedoe, maar het kan wel. Ik let bij elke volgend boek dat ik of deze DRM vrij is...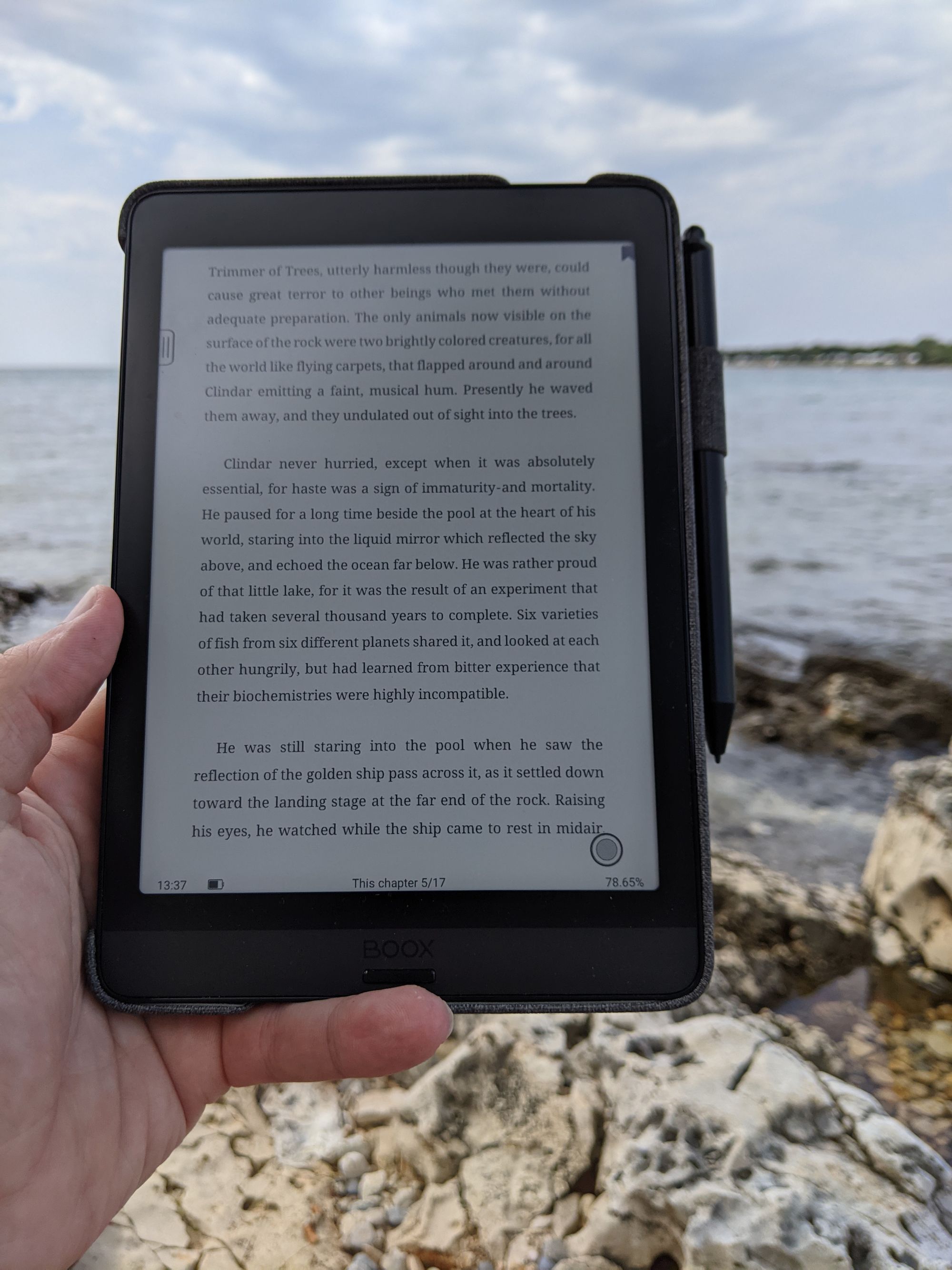 Mijn eerste indruk is positief. Het is geen iPad, de software is hier en daar wat ruw aan de randjes, maar voor mijn gebruik prima. De reader is ideaal voor split view tijdens het lezen (voor het maken van notities), en je kunt zelfs aantekeningen krabbelen in kantlijn (er zit een stylus in de doos).
Het is wel even wennen dat het apparaat zichzelf uitschakelt, mijn Kindle bleef altijd aan staan. Batterij gaat ook iets sneller leeg dan een Kindle is mijn indruk, maar niet zo snel dat het storend is.